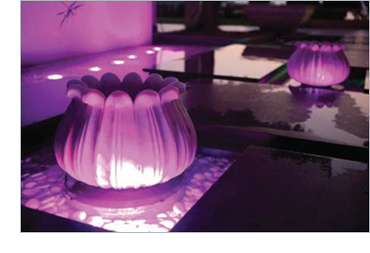 Novus Lighting has been developing and producing luminaries for over 30 years. Throughout these years, Novus has been pioneering the industry by establishing new design and lighting criteria. We have always been focusing on accompanying architects to further improve their projects, working with their concepts and adapting our products to best suit their needs.
The company president, Ary Alavanthian, as well as his complementary team, may speak an architectural language and therefore understand lighting beyond simply fulfilling basic lighting requirements. The quality of our products comes from our experience, a natural learning process bearing the fruit of new concepts for luminaires.
Clear communication is key in order to bring a project to terms according to the singular needs and parameters given, which may fluctuate during conception. It would be folly to neglect either the architect, designer, engineer, lighting designer or any other essential player in the process of shaping a complementary light configuration, revealing and accentuating nuances, which otherwise may not have been duly ascribed.
Novus uses a "tailored to budget" methodology; meaning that, before even talking about the height of the ceiling or colour of the walls, we ask three questions: what is the budget, what is the need and what is the deadline. We then proceed to analyse the drawings hand in hand with the architect. We identify key areas where lighting needs may demand more focus and emphasis. According to this, we look at the Novus catalog and see if some items are appropriate, if not, we may slightly modify the fixture pertaining to length, height, light source, etc. Our fixtures are all designed to be modular, much like building blocks. This allows us to tailor the product to on-site requirements or architectural quirks at a minimal expense.
When our shop drawings are accepted, we then communicate through the chain of command of engineers in order to sort out any kinks and provide all the information needed to progress.
We keep tabs with the project during and after it's completion, with an efficient quality guarantee policy, we replace and/or fix any problems the fixture may have, whether it be due to last minute on-site changes or any other reasonable cause.
We are capable of developing outdoor products, where we pay special attention to on-site conditions such as dirt, weather and temperature.
Our team is capable of creating 3D renders along with photometric and comparative studies for free.
Member of:
AIA : The American Institute of Architects
IES : Illuminating Engineering Society of North America
IDA : International Dark-Sky Association